READING - Celebrated in many ways...
ROOM 10 Leads our school in words read using AR. They have read 2,312,065 words so far. They have promised they are not stopping!
ROOM 13 accepted the challenge and DOUBLED their word count in about a week. They are now at 1,015,887 words read. Way to go 5th graders!
READ LIVE LEADERS:
Hailee W, 9 stories read
Jose A and Christopher G 7 stories read;
Isabella D and Bryan P, 5 stories read!
Keep up the great work!
ST MATH
Last Year : 671,706 Puzzles Solved!
Let's Beat That!
As of 12/1/21 =
247,611

Puzzles Solved
TUESDAY ST MATH NIGHT - Goal 400 students using ST Math.
Random prize draw too!
12/7/21 Winner is Dylan V. in Room 10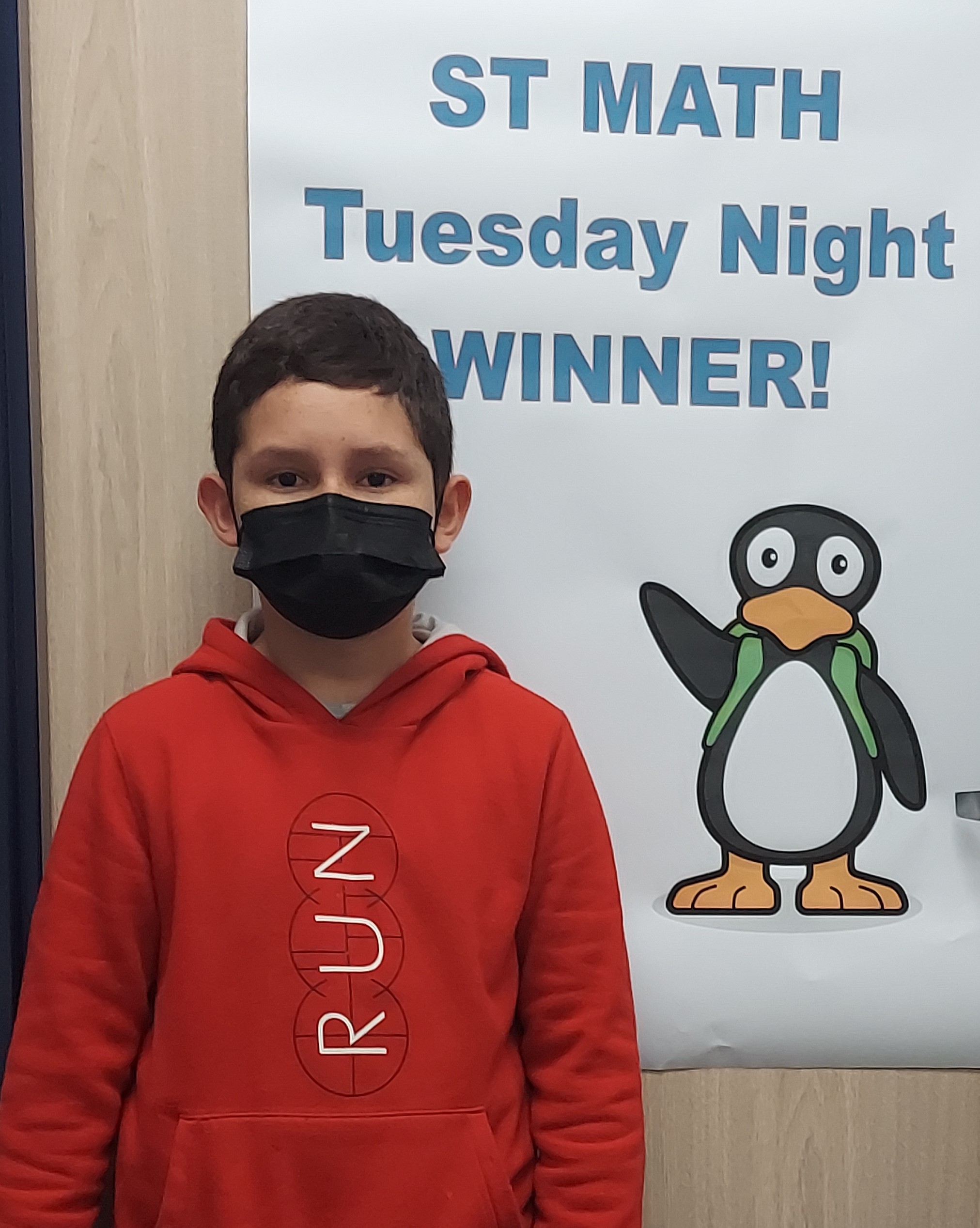 Classes leading the School in ST Math
Room 9 =33,224 puzzles solved
Room 10 = 28,317 puzzles solved
Room 5 = 15,605 puzzles solved
Students are encouraged to always have a book out and if "caught" reading or carrying it they might get a golden ticket to put in the drawing box.
Look for celebrations posted from teacher shout outs!
Room 13 READING! Winner of our Friday Shout 10/1/21
AR Points Leaders (25 PT Min)
Leader in each class Minimum 25 pts
St Math Top Student Each Grade
Look for names posted soon!
WELL DONE COUGARS!